Newmatic Engineering can reduce your energy use by 40 to 70 percent in your laboratories.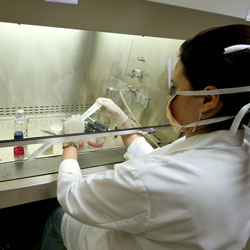 If you are proposing putting a VAV system into your laboratory, whether a new facility or a retrofit, it is important to have an accurate tool to estimate what actual energy savings will be when a VAV system is implemented.
Phoenix Controls LabPro Software Best Tool to Estimate Energy Savings
Phoenix Controls has developed its LabPro software to estimate energy savings for a VAV system installed in a laboratory. It is the best tool available, and, when accurate data is input, it yields accurate results. This is demonstrated in a recent project at Stanford University.
Sample Energy Savings: Stanford University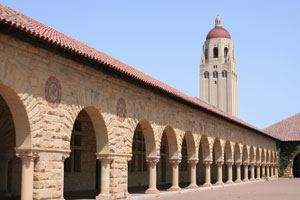 Stanford University did a VAV retrofit with Phoenix Controls on their Stauffer I laboratory facility. Measurement and validation (M&V) have validated the ability of the Phoenix Controls LabPro software to calculate energy savings.
The formulas used to make the calculations in LabPro are sound. They are all based on ASHRAE calculations, and they are clearly delineated in the 22 pages of Appendix A to the LabPro User's Manual¹ (pdf 784kb).
Still, measurement and verification is required to validate the calculations. The performance of the Phoenix Controls system on the Stanford Stauffer I project has been documented more thoroughly than any other project with which we have been associated. And a comparison of our LabPro analysis with actual measured results has shown an excellent correlation between the two.
For example, our LabPro Analysis (pdf 280kb) shows a 38.5% overall energy saving for the facility. Actual measured performance to date shows 46% overall energy savings (see Stanford's Capital Plan (pdf), the table at the top of page 71).
And a recently‐published Fume Hood Retrofit article from the ASHRAE Journal includes even more detailed information. This article states (at the top of the fourth page of this article) that they are seeing a 40% decrease in electricity. The electricity savings in the LabPro model (shown there as supply and exhaust fan power) was calculated to be 38.2%.
Estimate Savings for Your Project
We are confident in the accuracy of the Phoenix LabPro software as an estimating tool.

We would be happy to help you run an estimate on your project.
¹ The formulas even include some known errors, including the fact that fan efficiency is included twice in the fan power calculations. This is why we used 80% fan efficiency for the supply and exhaust fans even though we assume they will average 64% efficiency in normal operation.
Related Documents
LabPro User's Manual (The 22 pages of Appendix A, pdf 784kb)
LabPro Analysis (pdf 280kb)
Stanford's Capital Plan (Contact us for information on this article)
Fume Hood Retrofit article from the ASHRAE Journal (Contact us for information on this article)